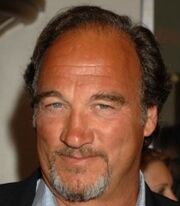 James Adam 'Jim' Belushi (born 15 June 1954) is an American actor, comedian and singer who voices Tapir in the US versions of the Robbie the Reindeer films. He also voices Santa Claus in the US version of Hooves Of Fire and a Viking in the US version of Legend Of The Lost Tribe.
Ad blocker interference detected!
Wikia is a free-to-use site that makes money from advertising. We have a modified experience for viewers using ad blockers

Wikia is not accessible if you've made further modifications. Remove the custom ad blocker rule(s) and the page will load as expected.